Services
Scenic Elements
Video
Lighting
Rigging
Staging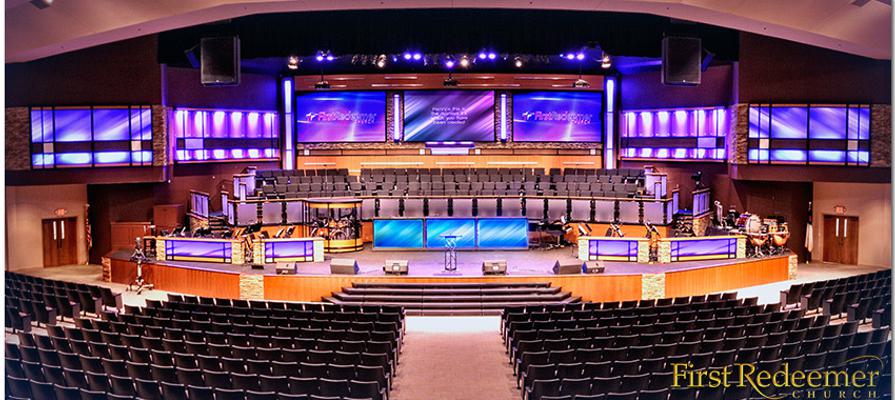 Project Overview
Jeff Jackson is the Senior Pastor of First Redeemer Church in Cumming, GA, a suburb of Atlanta. The church is recognized as one of the fastest growing churches in the Southeast United States. The 2,000 seat sanctuary was built in 1997, and the church was investigating ways to update the space. After interviews with several firms, Paragon 360™ was selected because of their experience and track record in similar size spaces with similar needs. Paragon's scope of work included custom scenic, staging & architectural work, updated lighting systems and new video projection.
"Paragon's redesign has been a dramatic change for us and our congregation has been wowed by it to say the least."
Paragon's Custom Fabrication
The project features a completely modular choir riser system for 125 members using Paragon's signature staging system. In addition, all of the walls around the stage were completely re-finished using illuminated scenic and architectural elements including faux wood, rock, and acrylic glass treatments. The main camera one background consisted of a custom media wall. The media wall consisted of (6) 80" displays with (3) of them motorized and rising above the lower three creating a perfect, controllable, brand able background. Its design allows for visibility to the choir during praise and worship and then provides a solid background behind the presenter with the additional (3) displays raised when the choir is not present. Paragon also provided one of its signature drum enclosures. Over (70) LED units were used in the illumination of the custom scenic elements. All of the scenic, staging, architectural elements, drum enclosure and media wall were designed, built and installed by Paragon 360.


Video Display Systems
In addition to the scenic and staging elements, new HD projection systems were installed using three 16×9 screens with Digital Projection HIGHLite Laser 3D projectors. The center screen is a new, drop down motorized screen that opens to reveal the baptistery.
Custom Solutions
Jeff Jackson explains, "The greatest benefit of this re-design is that when our contemporary congregation shows up, they come to a sanctuary that looks like it was designed especially for them. Then, when our blended group shows up, it looks like they are in a worship space that was especially designed for them. The re-design that Paragon created is such a great enabler for us to be able to do ministry is various ways using the same space. We're able to make good use of the resources God has entrusted to us by re-using the same stage for a contemporary service and for a blended service, reaching a very broad audience."
"When people saw it for the first time, mouths dropped open. It's beautiful, it's modern, and it's fresh. Our congregation has been very pleased with it. The biggest surprise to me was how similar the renderings were to the final product. In this case it was identical."
Installation & Timelines
The project was installed over a two week time frame from start to finish. "I cannot say enough about the install team" Jackson says. "The install team was very professional. They worked very hard, worked long hours, were very respectful of our facility and did in a very short amount of time what we thought would be much longer."
The church had to relocate during the demolition and installation process. "The timeline that we were working with was very important to us because of the relocation" stated Jackson. "Being on time is very important to us and Paragon did not disappoint. They showed up when they said they were going to and worked very hard to be completed when they said they were going to be completed. We were able to move in on time."
"Paragon knows what they are doing. They have done this many, many times. Not only do they have creative ideas, but they know how to implement those ideas very efficiently and very cost effectively."
In the News

In November of 2016, Paragon 360™ was honored to win a WFX 2016 Solomon Award in the category of "Design and Installation of AVL System Major Technology Upgrade – Existing Building" for our project at First Redeemer Church. Click here to read more about this prestigious honor.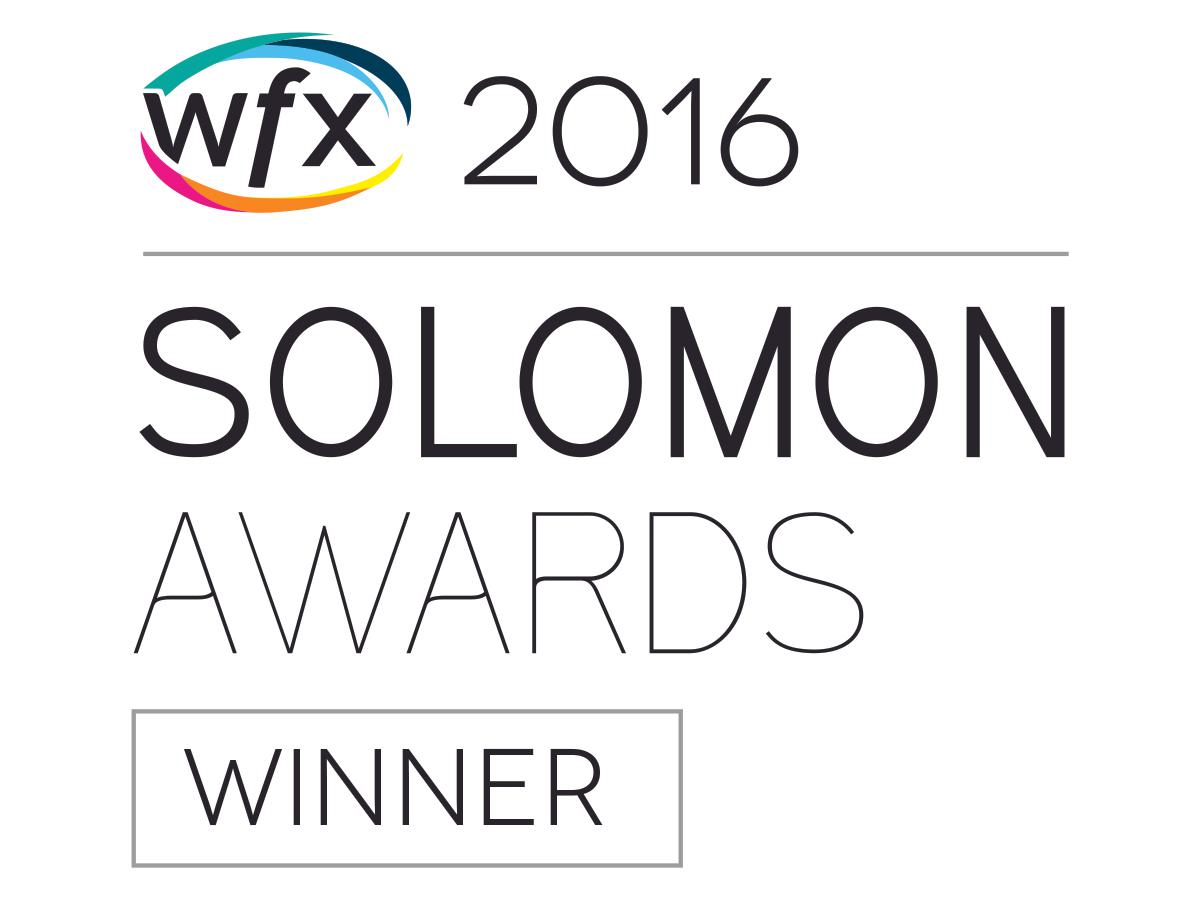 ---