We help you create exceptional video experiences.
Broadcast Video Systems. LED displays. Control Room Design & Layout. Streaming Solutions. Visual impact. At Paragon 360, we understand these are all things that must be considered for optimum video effectiveness in your space—whether it's a theater, academic hall, house of worship, or a venue with unique architecture and build requirements. From the initial design concept to the final installation, we're proud to apply our experience and reputation for excellence in building and managing a diverse array of world-class video and electronic media systems to your unique needs:
Camera Systems
Laser Projection
LED Walls
Motorized Screens
Digital Signage
Virtual Video Venues
Broadcast Control Rooms
Control Room Design & Layout
Absen
Analog Way
Aurora Multimedia
Barco
BenQ
Birddog Studio
Blackmagic Designs
Blonder Tongue
BrightSign
Broadcast Pix
Canare
Canon USA
Chief Manufacturing
Christie
Clear Com
Crestron
Crimson
Da-Lite
Datavideo
Decimator Design
Delvcam
Digital Projection
Draper
DTE Labs
Epson
ESE
Extron Electronics
Forecast Consoles
FSR
Fujinon
Gefen
Grass Valley
Hall Reaserch
Hitachi
Ikan
Ikegami
InFocus
Intelix
JVC
Kramer Electronics
LG
Libec
Lilliput Electronics (USA)
Marshall Electronics
Manfrotto
Middle Atlantic Products
Navitar
NewTek
Novastar
Panasonic
Premier Mounts
Primeview
ReveLux
Riedel Communications
Roland Systems Group
Ross Video
RTI
Samsung
Screen Innovations
Sharp
Sony
Stewart Filmscreen
SurgeX
Swit Electronics America
tvONE
Vaddio
VariZoom
Visionary Solutions
Vivitek
Vutec
Xantech
ZeeVee
StoryGlass LED Walls by ReveLux, brought to you by Paragon 360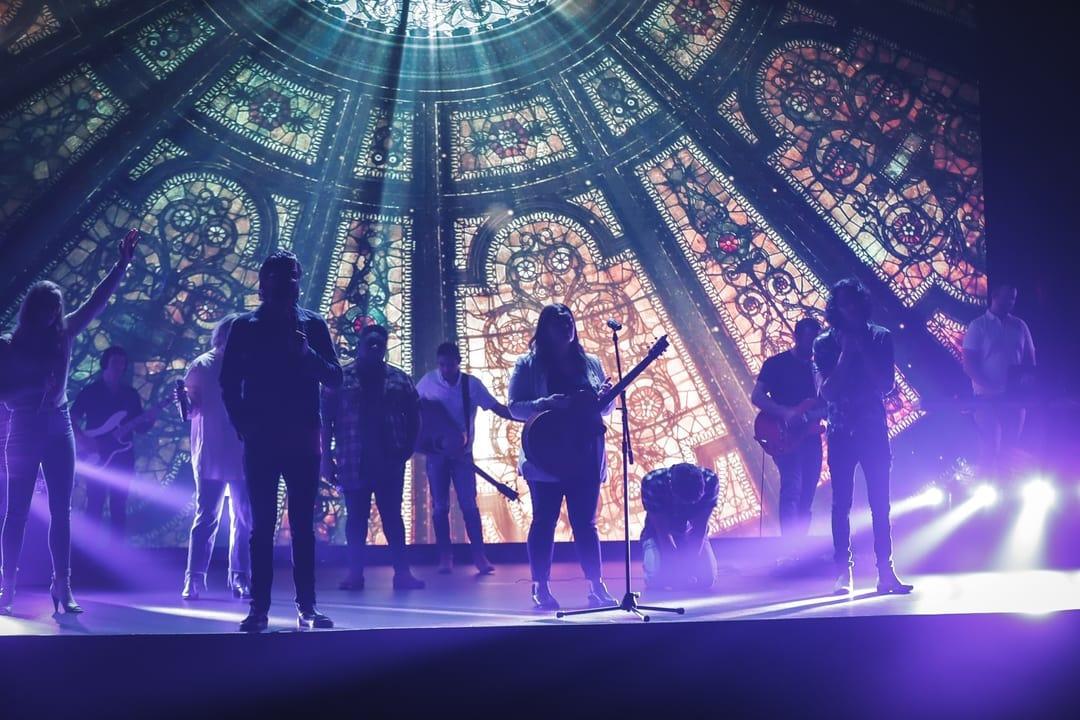 ReveLux provides reliable, high-performing LED products to houses of worship, corporations, and event venues that deliver transformative experiences. Their state-of-the-art products are built by integrators and thoughtfully designed for performance, ease, and reliability.
When it comes to optimum video capability, our experience across all disciplines makes the difference.
Our design philosophy ensures your new video system looks and functions as a seamless part of your space—not an afterthought or add-on. Our approach to your video needs goes far beyond the equipment. Our team works together to incorporate effective lighting design and scenic backgrounds for engaging camera shots. Viewer distance and sightlines are studied to select the optimum size and placement of screens and displays. From careful analysis of media content and production staffing, video components are selected to maximize impact and simplify user operation. System flexibility with options for future expansion insures a long operational life and effective tools to engage your audience.

We're experts in digital signage.

Whether you need digital signage for your church, retail space, lobby, or other high-traffic areas, we can engineer a full display system that presents your message in the most meaningful, engaging formats available today. From Flat Panel Displays ranging from 42" to over 100" careful attention is given to proper placement in appropriate areas. Content is easily created, stored, managed and updated using media players and servers that are accessible from your local computer network. After installation, we'll train your users to create and upload your content and one or many messages to multiple displays.
The Paragon 360 Approach
Our holistic approach gives you peace of mind that every aspect of our work supports your vision.
From high performance audio, video and lighting systems to auditorium design, acoustics, seating, and custom fabrication, we're proud to offer an extraordinary breadth of services not found anywhere else in our industry. Our turn-key, design/build services offer more holistically designed systems, greater flexibility, cost savings, and confidence in your investment. Most importantly, you gain the benefit of single-source accountability—and the work of one company whose experience and support you can truly lean on to make your vision come to life. Simply put, at Paragon 360, we create WOW!