The most important decisions you can make in a theatrical space are for your rigging system.
At Paragon 360, we take rigging design and installation seriously. Our rigging designers and installers are professionally trained, highly experienced and ETCP (Entertainment Technician Certification Program) certified. With over 90 years of collective industry experience, including both professional theatre and arena rigging, safety for the client and end user is always our top priority. We coordinate all of the rigging specifications with your architect and structural engineers to ensure that proper support is in place. Getting the rigging right in your space is critical to the safety of your audience.

"I've worked with Paragon 360 on four major theater projects and I would not do another one without them. They make safety a top priority in their rigging design."
Our ETCP-certified team sets the stage for safe rigging systems you can count on.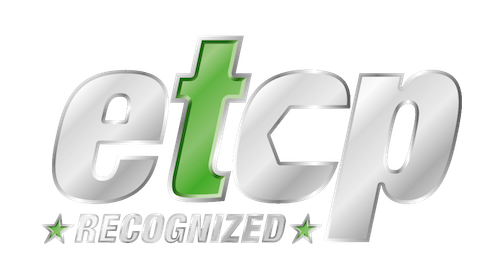 At Paragon 360, we're proud to be Entertainment Technician Certification Program (ETCP)-certified, which means our experienced team of rigging technicians follows the most rigorous grades of excellence available in our industry that ensure the health and safety of your crews, performers, and audiences.
So what does our hard-to-obtain ETCP certification status mean for you? It means you'll always have the peace of mind that your rigging system was designed and installed according to the highest standards that exist today and that safety risks are kept to an absolute minimum. Those standards are at the forefront of everything we do to meet your rigging needs—because we know you wouldn't have it any other way.
From simple battens to complex rigging systems, our capabilities cover design through installation.
From the initial design to the final installation, our professional rigging system capabilities include dead-hung battens, motorized trusses, hoists, and hoist-control systems with cable management to raise and lower theatrical technology (including lighting equipment, projection screens, backdrops, curtains, and more).
Counter-weight rigging systems for theaters and performing art centers are also part of our expertise. Our professional rigging systems are designed and built using ETCP-certified riggers for professional installation and end-user training.

"Paragon 360 is the ideal partner for our business functions and special events. Your team of professionals is unmatched and we're proud to have such a long history of including you in the Ranger Family."
The Paragon 360 Approach
Our holistic approach gives you peace of mind that every aspect of our work supports your vision.
From high performance audio, video and lighting systems to auditorium design, acoustics, seating, and custom fabrication, we're proud to offer an extraordinary breadth of services not found anywhere else in our industry. Our turn-key, design/build services offer more holistically designed systems, greater flexibility, cost savings, and confidence in your investment. Most importantly, you gain the benefit of single-source accountability—and the work of one company whose experience and support you can truly lean on to make your vision come to life. Simply put, at Paragon 360, we create WOW!