At the frontlines of a business's customer relations is how professional their office environments feel when a guest visits. It's an opportunity for branding, functionality and community inside an office space. We've been fortunate enough to work on many projects for corporations all across the country. Here are a few of our favorites from the past few years.

Springfield, Missouri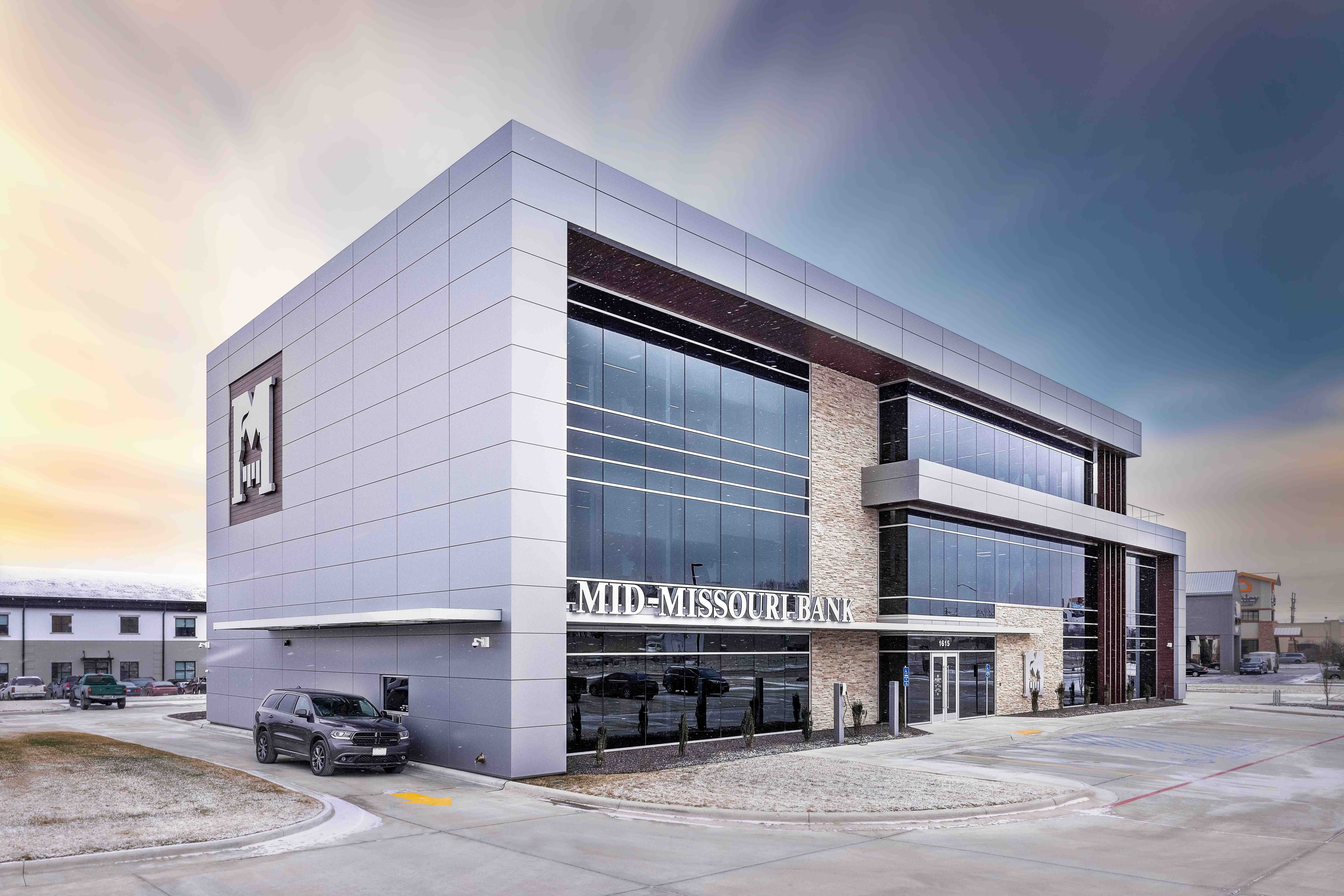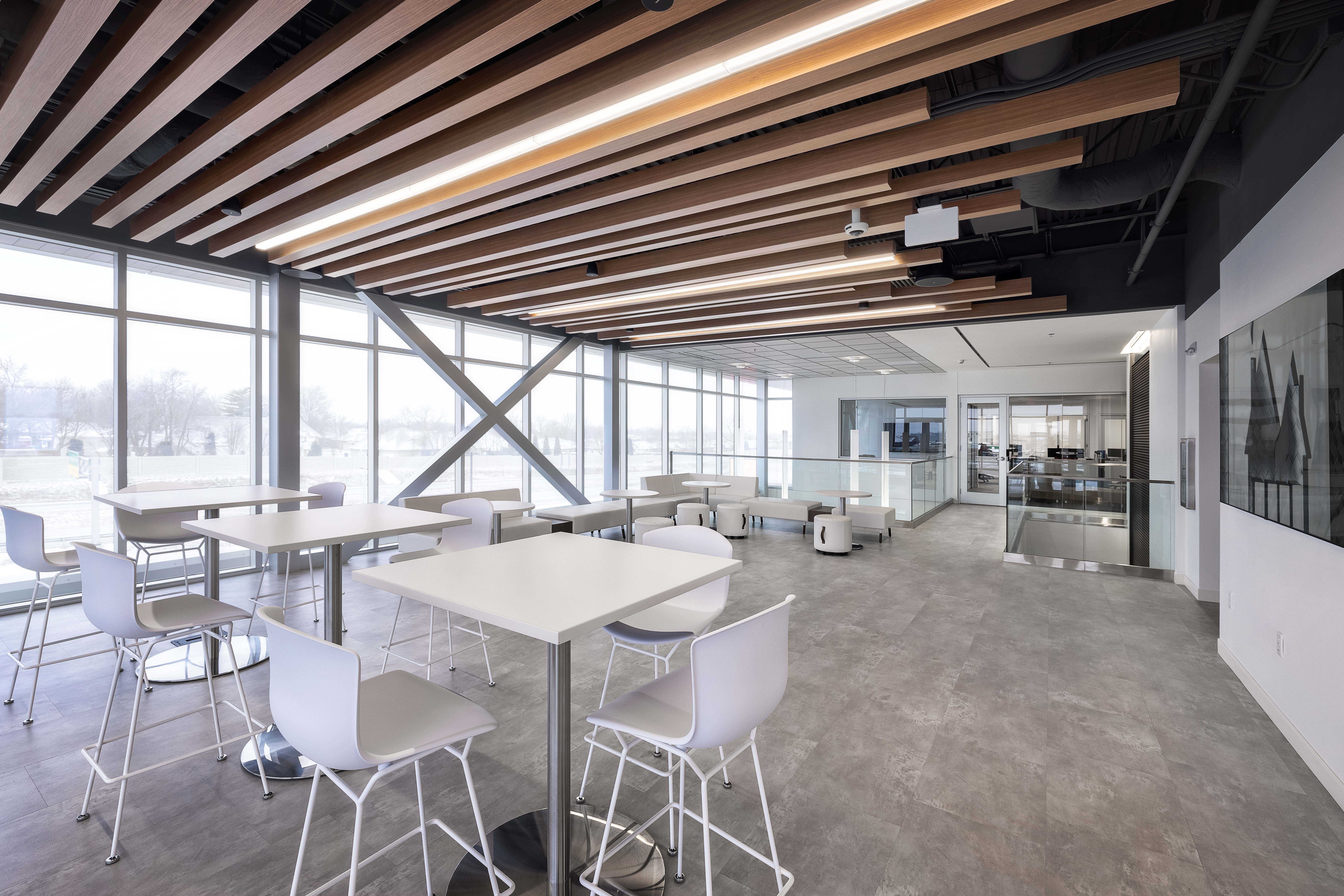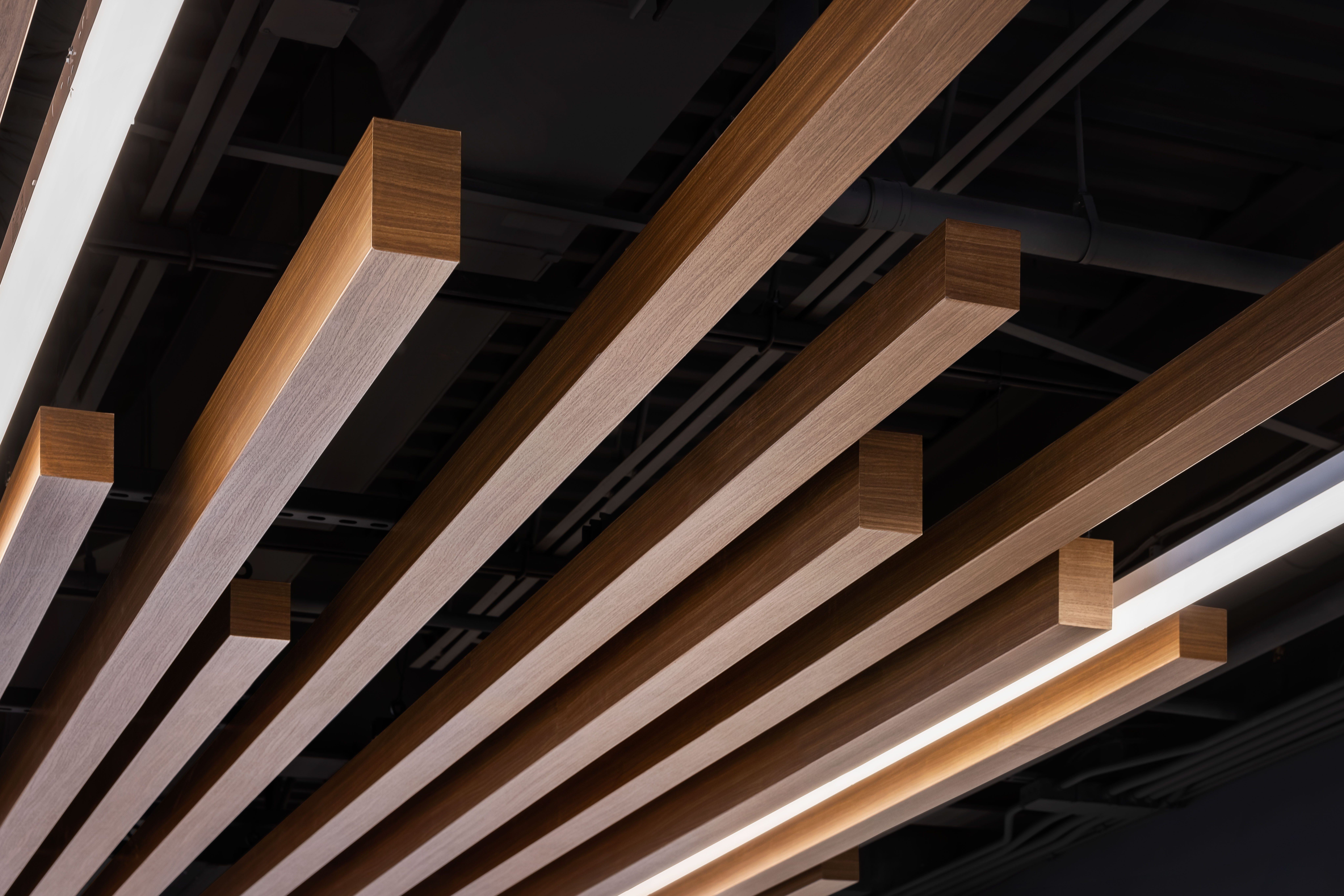 Buxton Kubik Dodd, an architecture & design firm approached Paragon to support with the infill of the break room and common spaces at Mid-Missouri Bank. The modern design of the space called for a wooden trellis ceiling structure, but due to fire safety requirements, wooden beams were not an option. There was also a need to consider the acoustics of the space. We developed a custom solution that included an aluminum channel that could be wrapped with a wood-grain vinyl to create the trellis ceiling structure. This approach keeps the visual appeal of wooden beams while keeping everything up to code. Check out the full project profile here.


Springfield, Missouri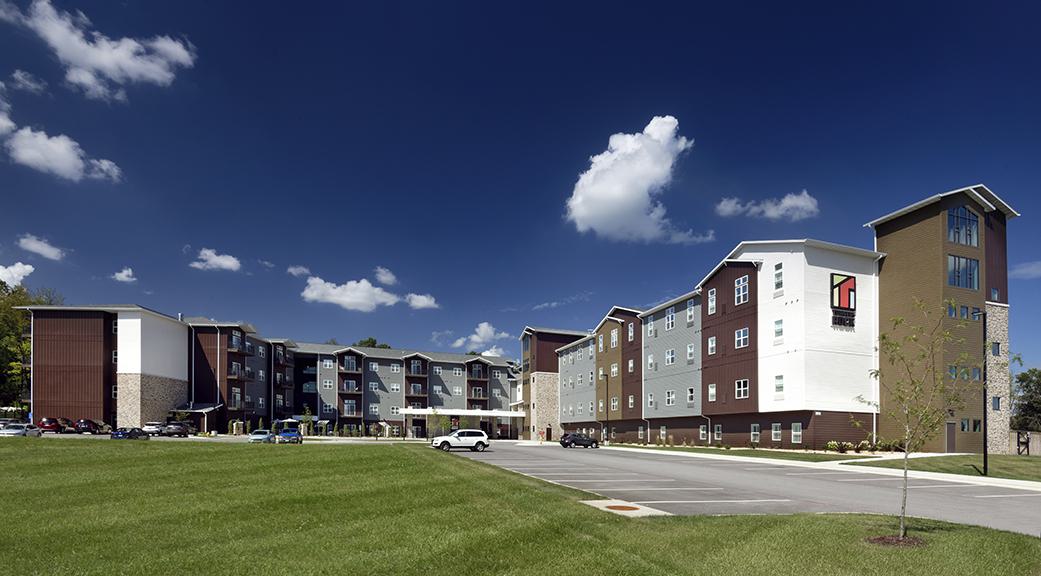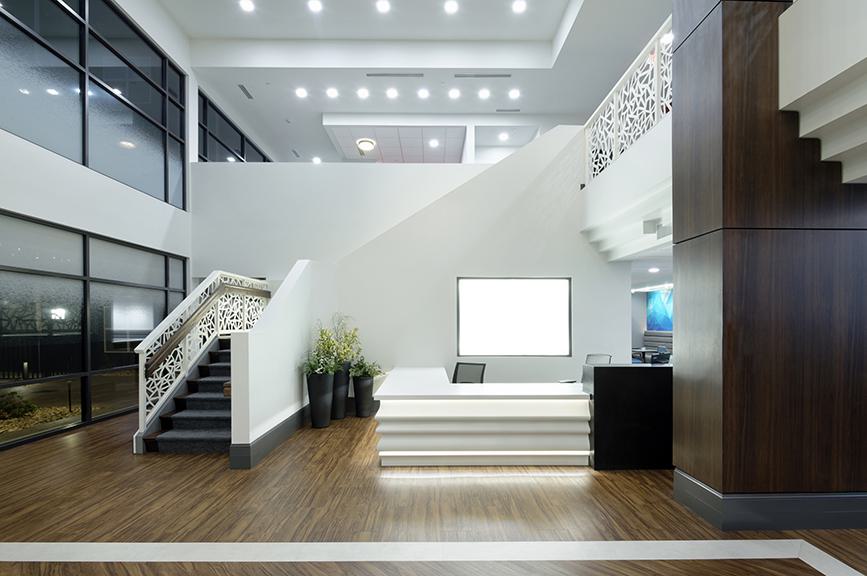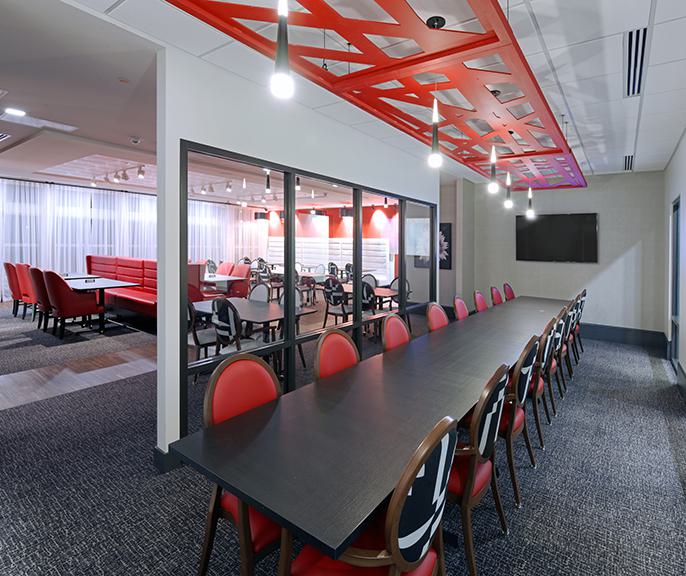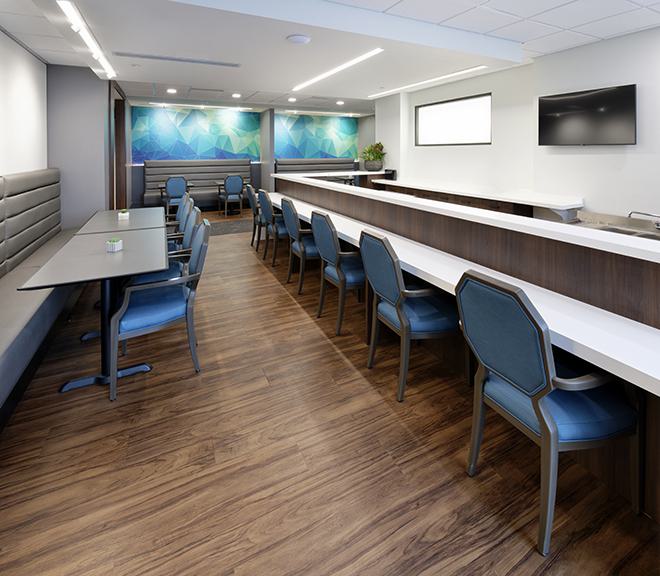 Turner's Rock is a retirement facility in Springfield, Missouri, but we never wanted it to look like one. We worked with architecture & design firm, Buxton Kubik Dodd, to design and create custom elements to bring the modern vision to life. We developed custom decorative wall panels that elevated the design in a functional way. We also built a decorative ceiling cloud for the common area to help with the acoustic properties while adding a unique piece to the space. We are product to partner with designers and architects to bring spaces to life
Overland Park, Kansas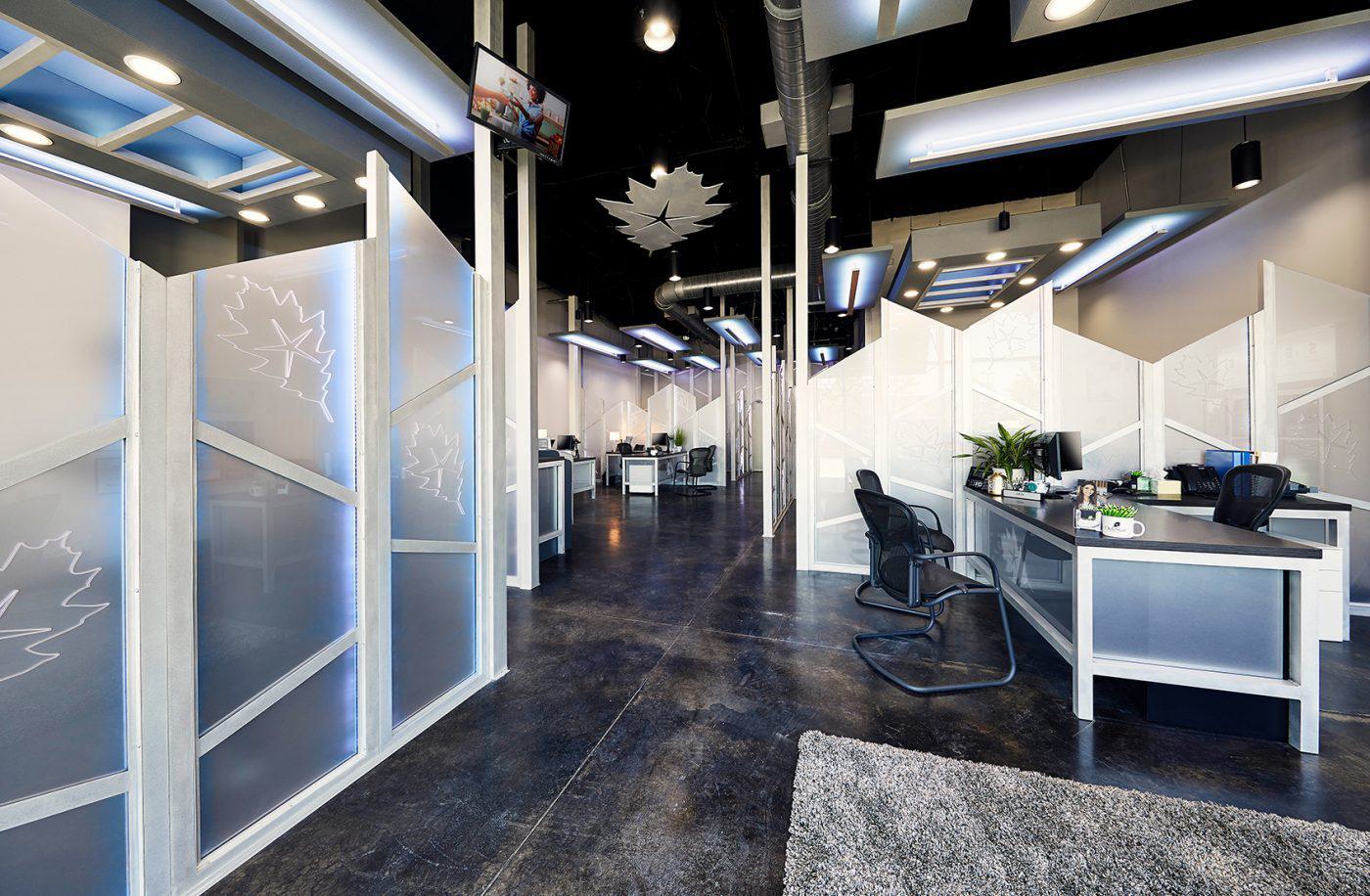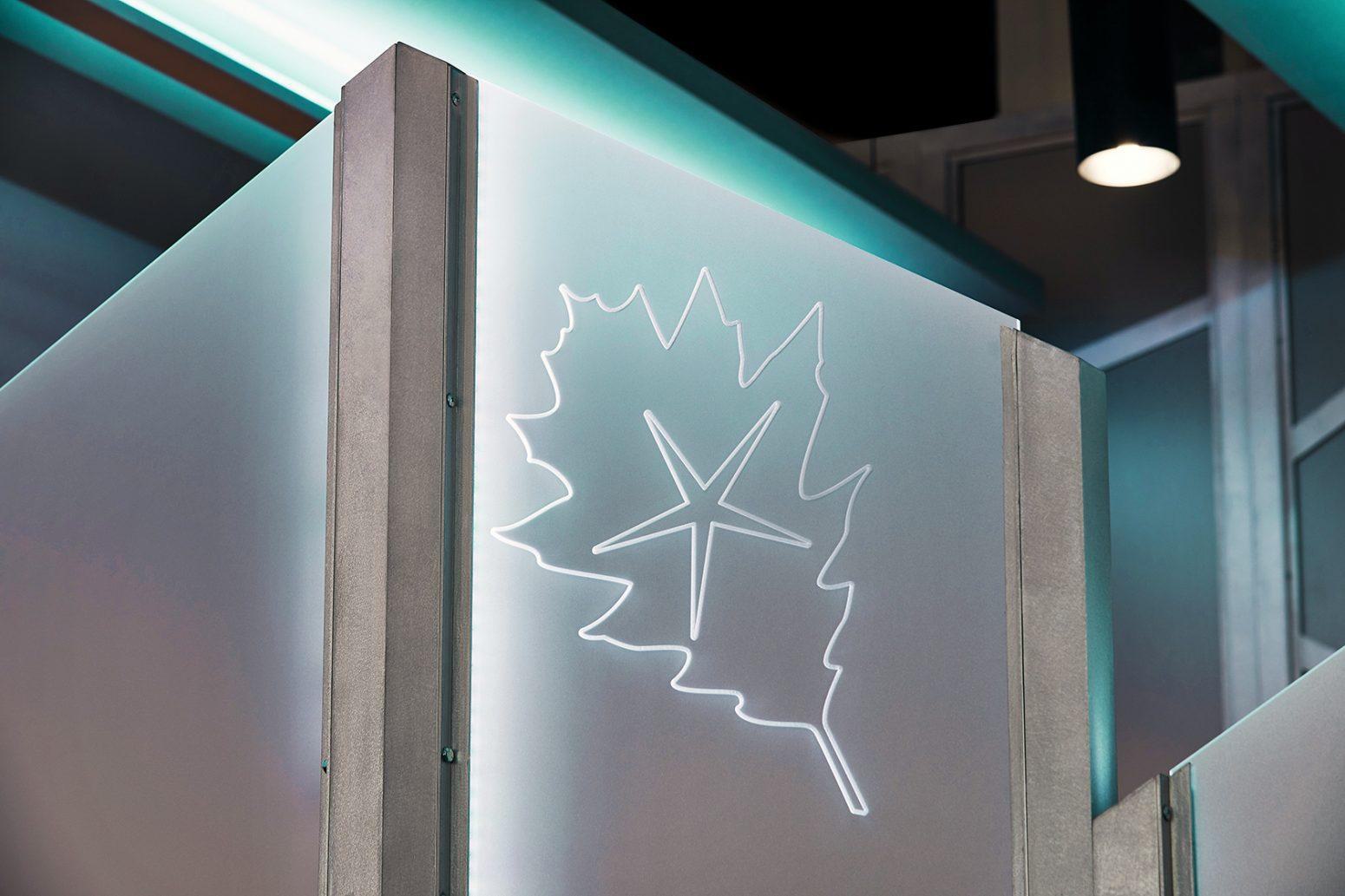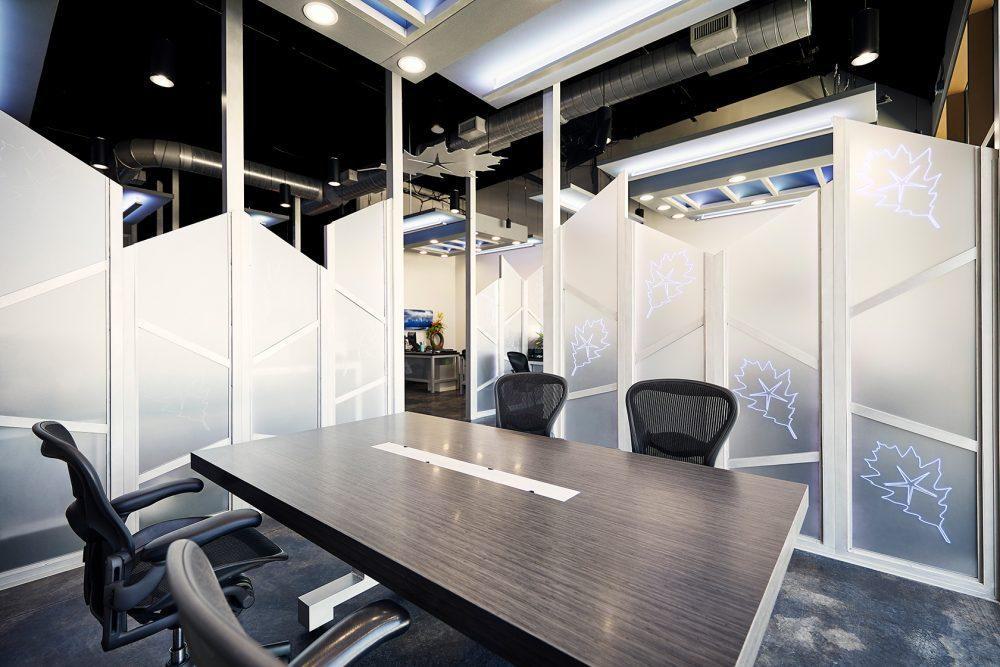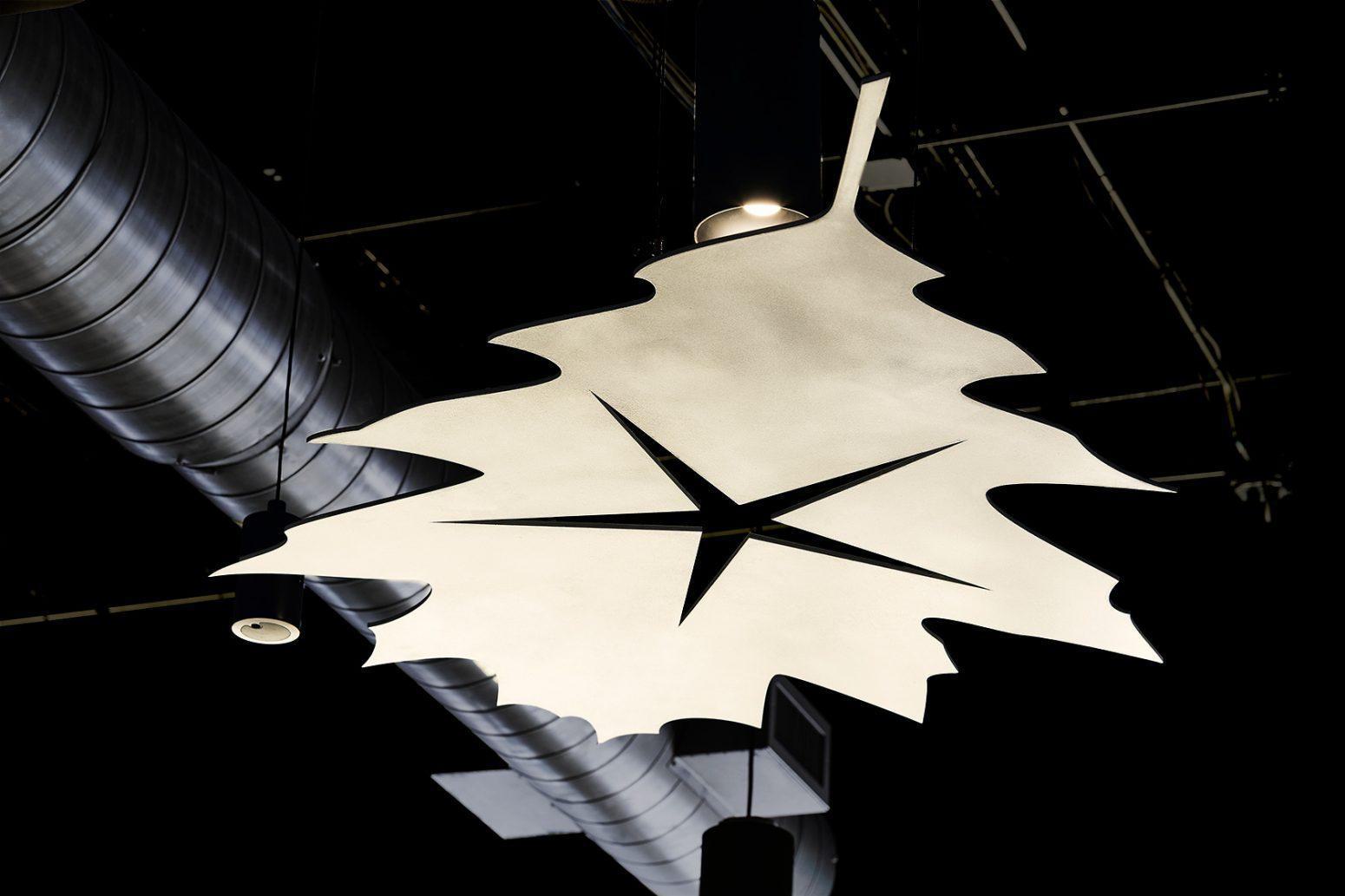 This project was so unique from the moment we met with the leadership team at OakStar Bank. They needed a temporary office space consistent with the organization's existing architectural and branding styles. Working alongside the bank's architectural firm, Paragon 360 designed and executed a beautiful and inviting space with pieces that could be moved to its permanent location. Take a look at the results!
Springfield, Missouri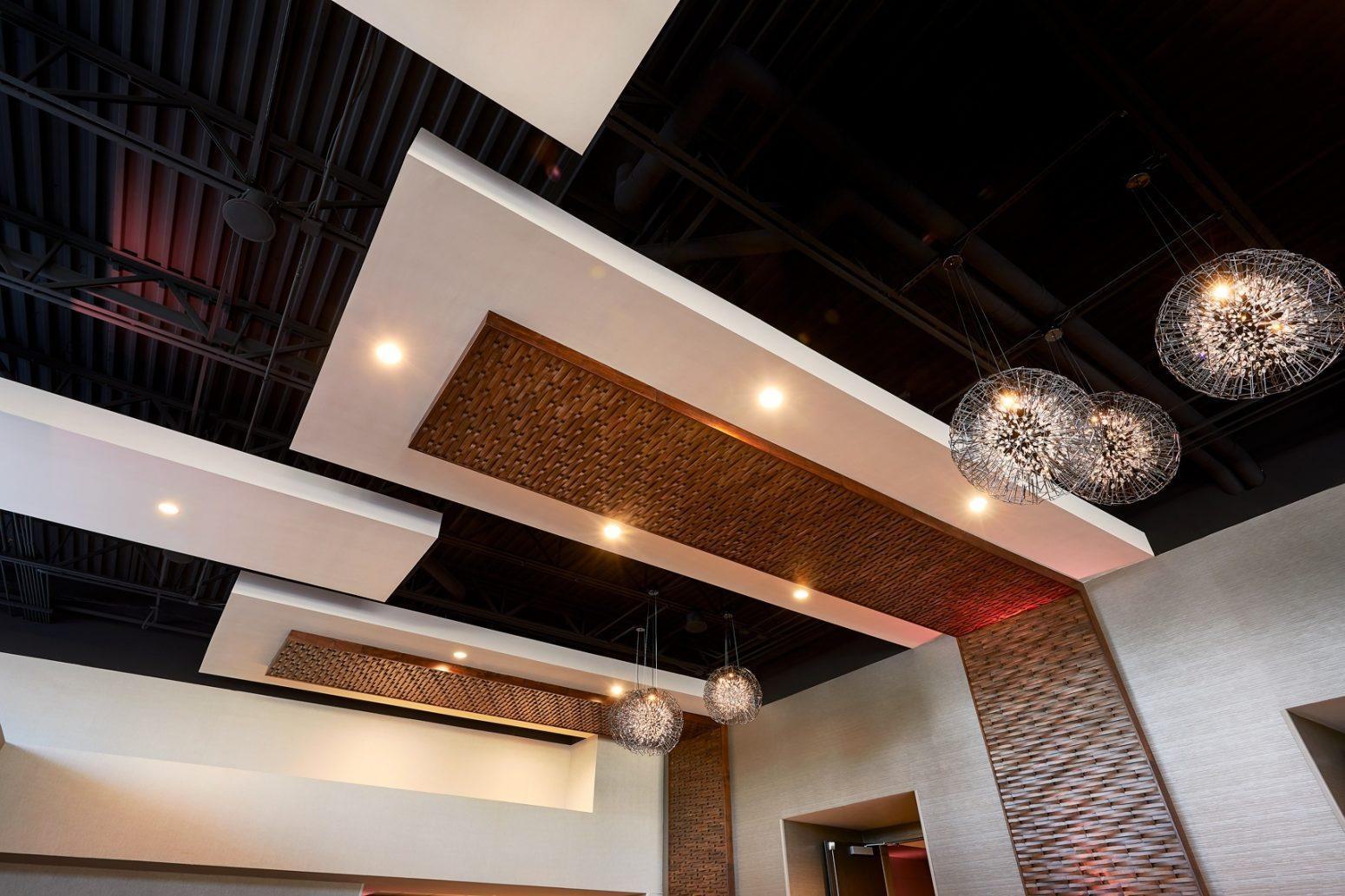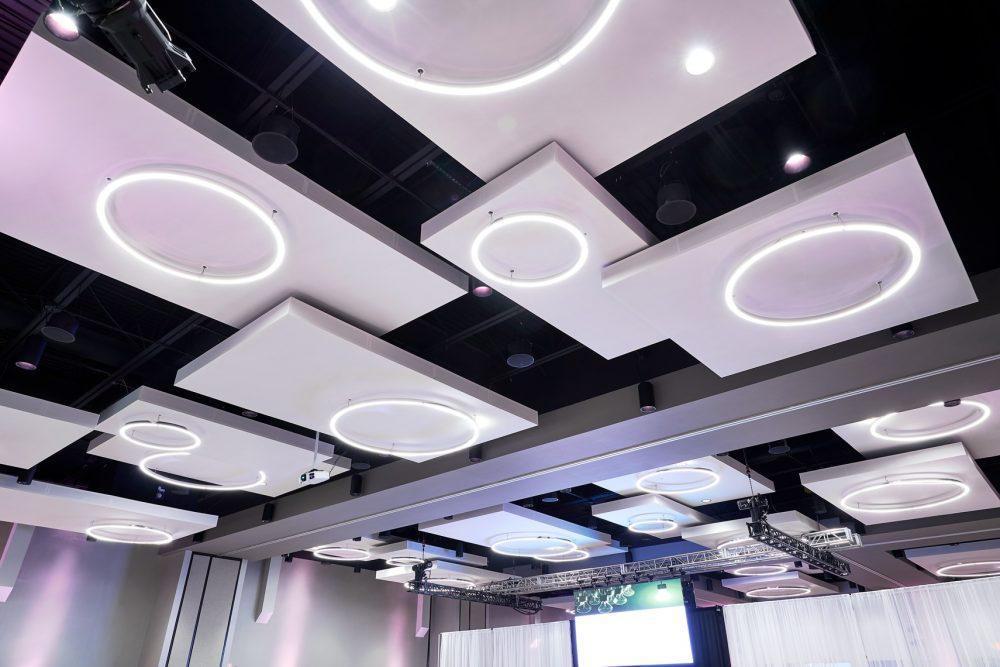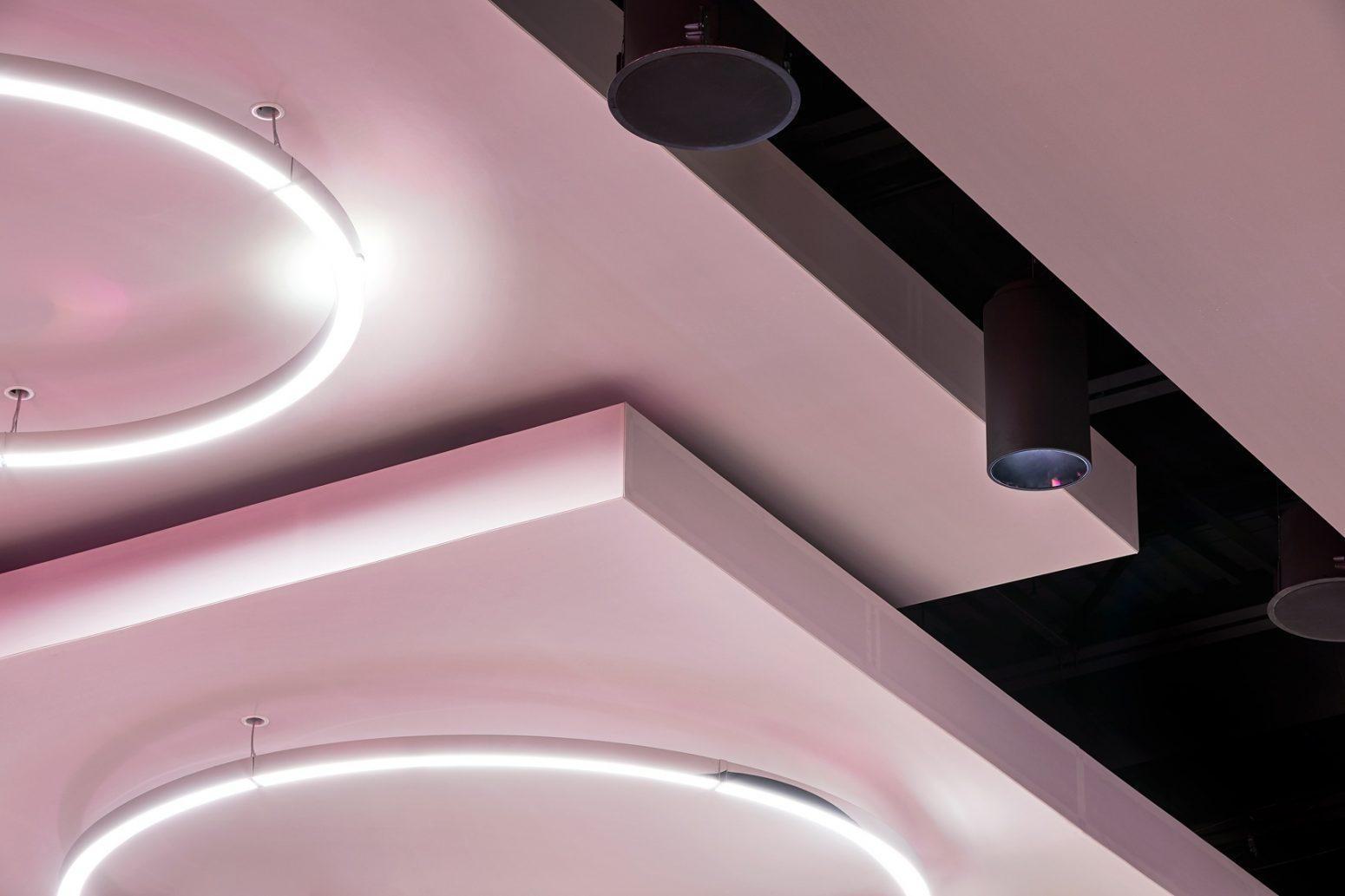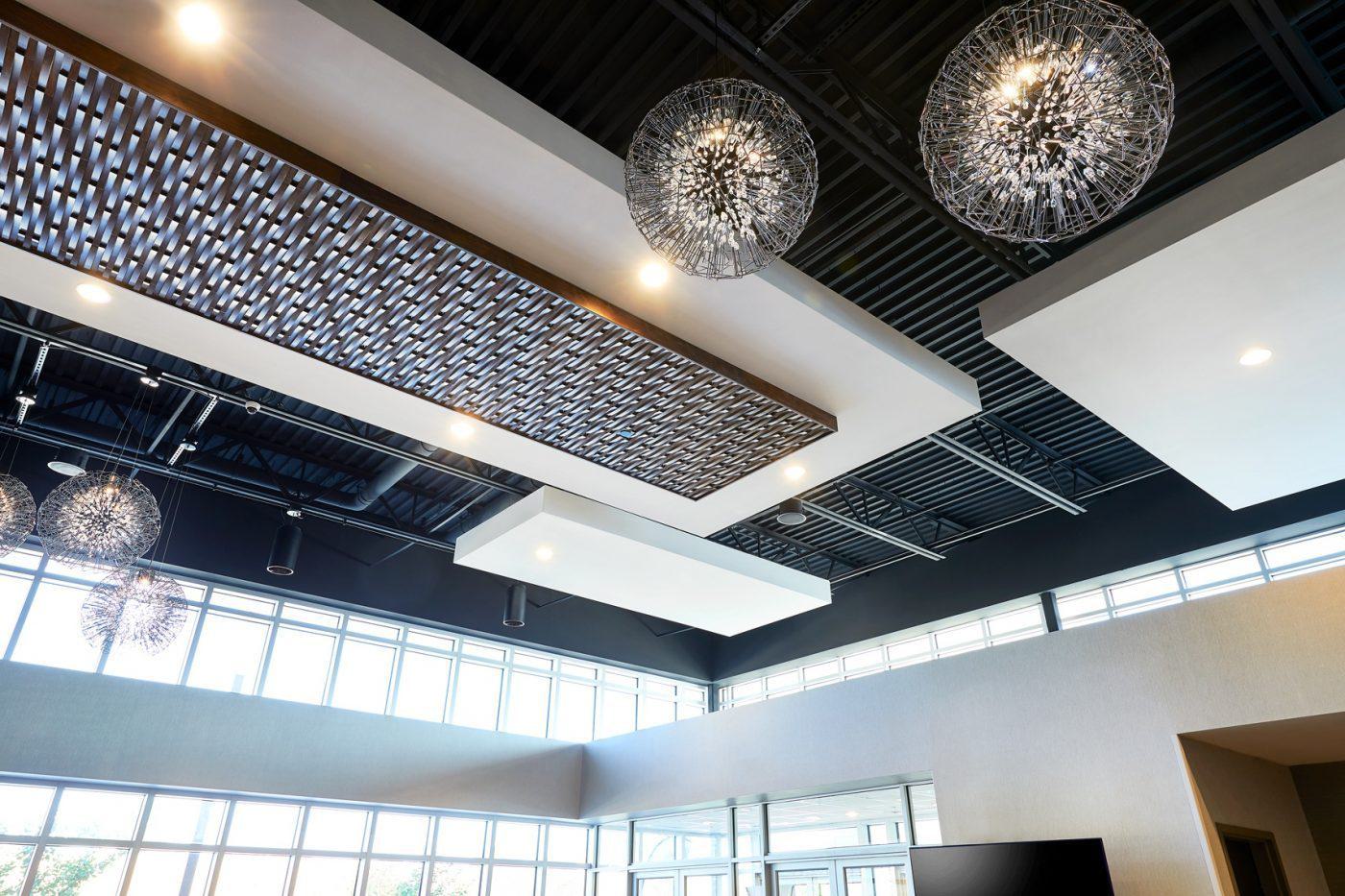 It's always a pleasure to work with clients on corporate office designs in Springfield, Missouri. O'Reilly Hospitality Management approached us with the task of controlling acoustics in its state-of-the-art convention center. We developed a system of 28 Fabri-clouds that float below the ceiling, leaving room for lighting installation and sprinkler systems. We love a good challenge and this one gave us a chance to get creative with our planning. Check it out!
Springfield, Missouri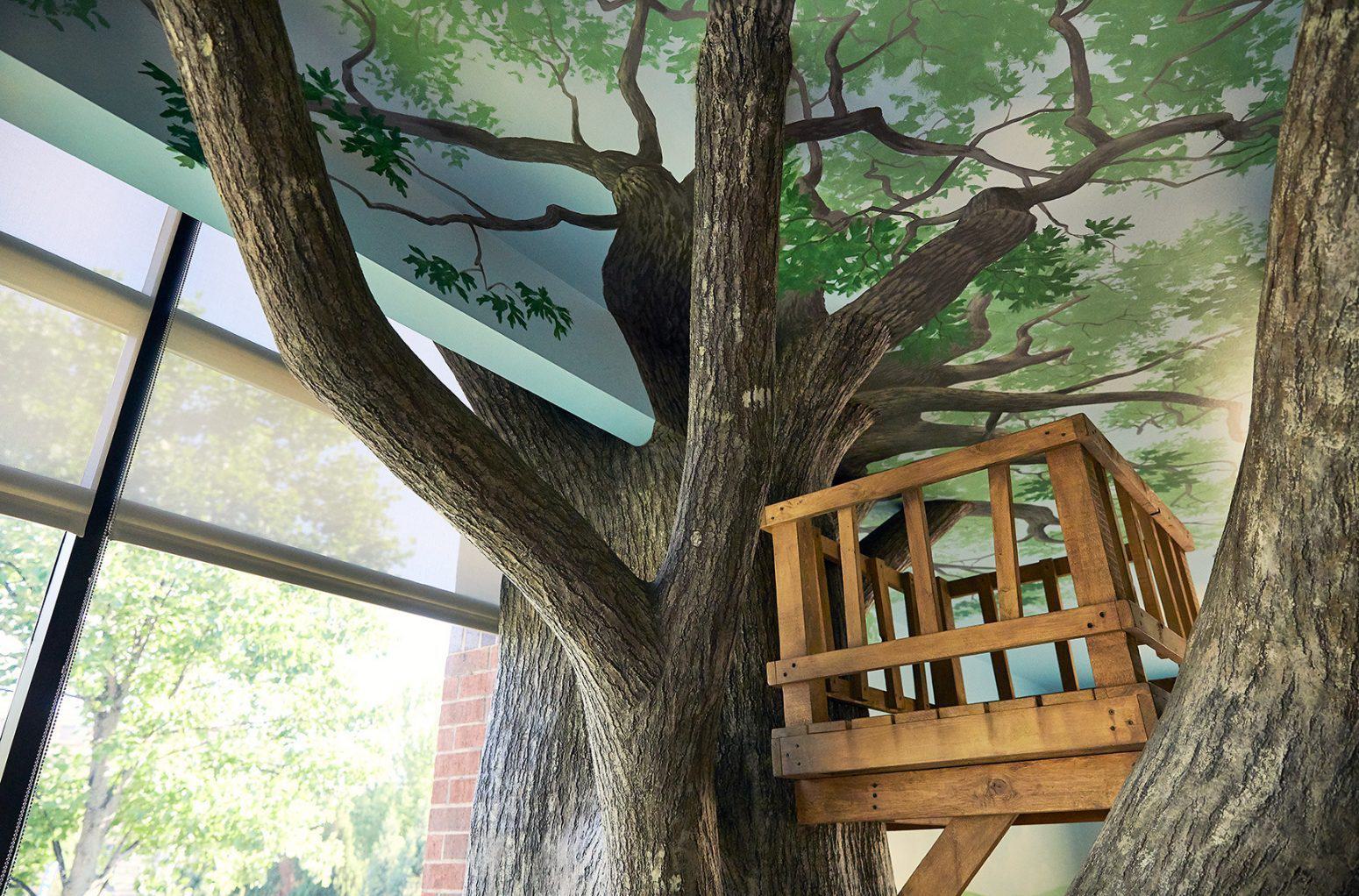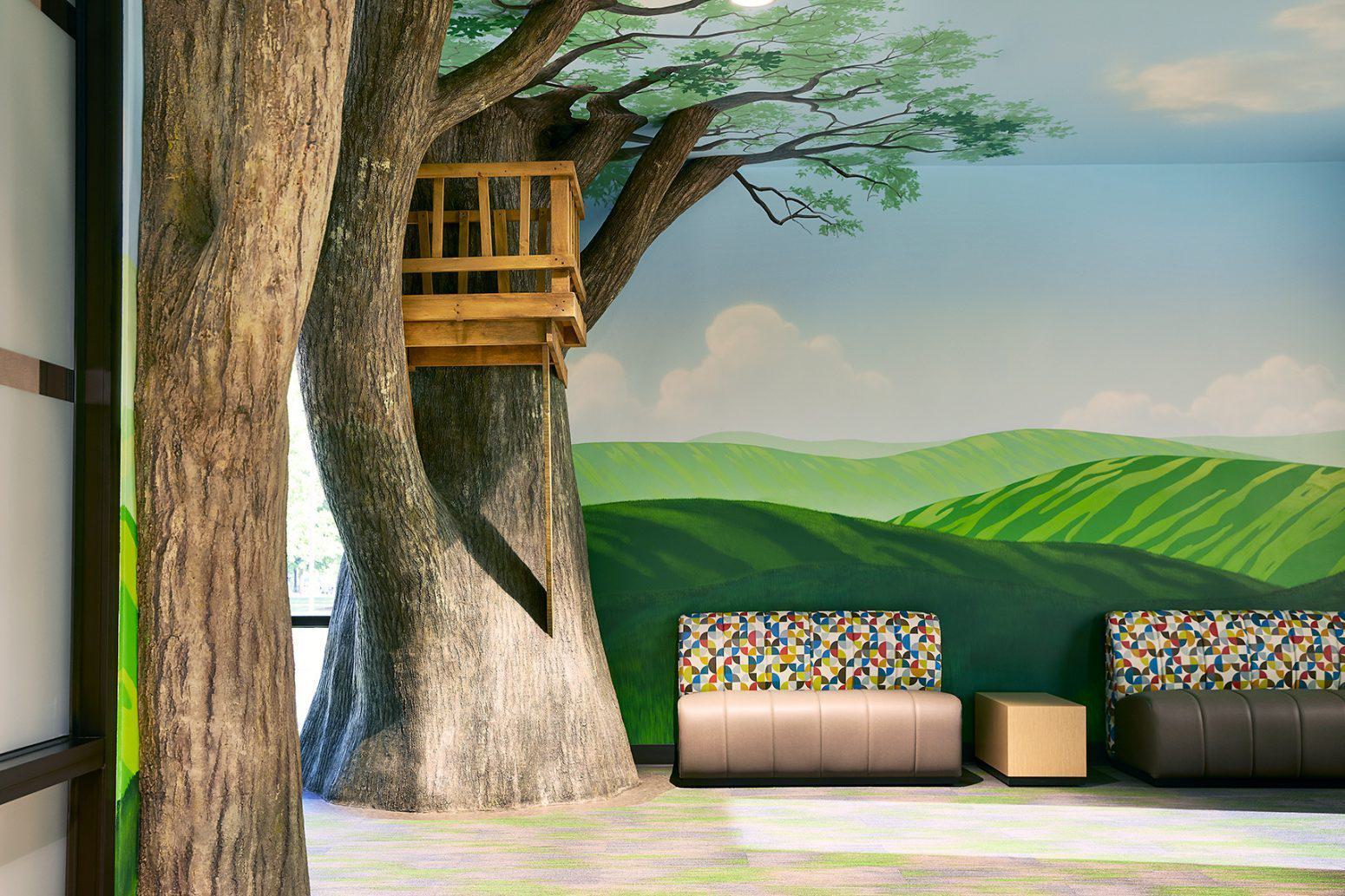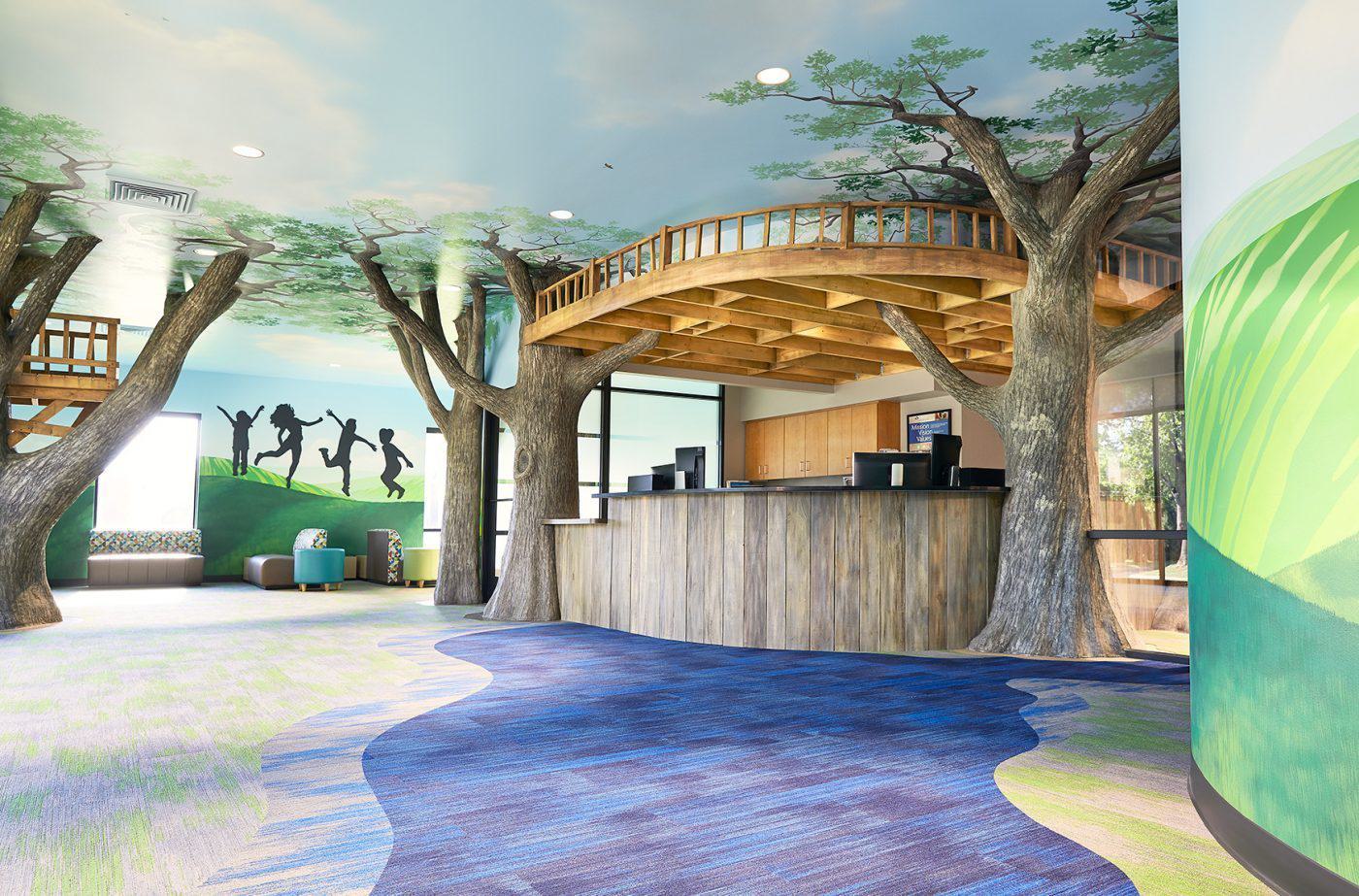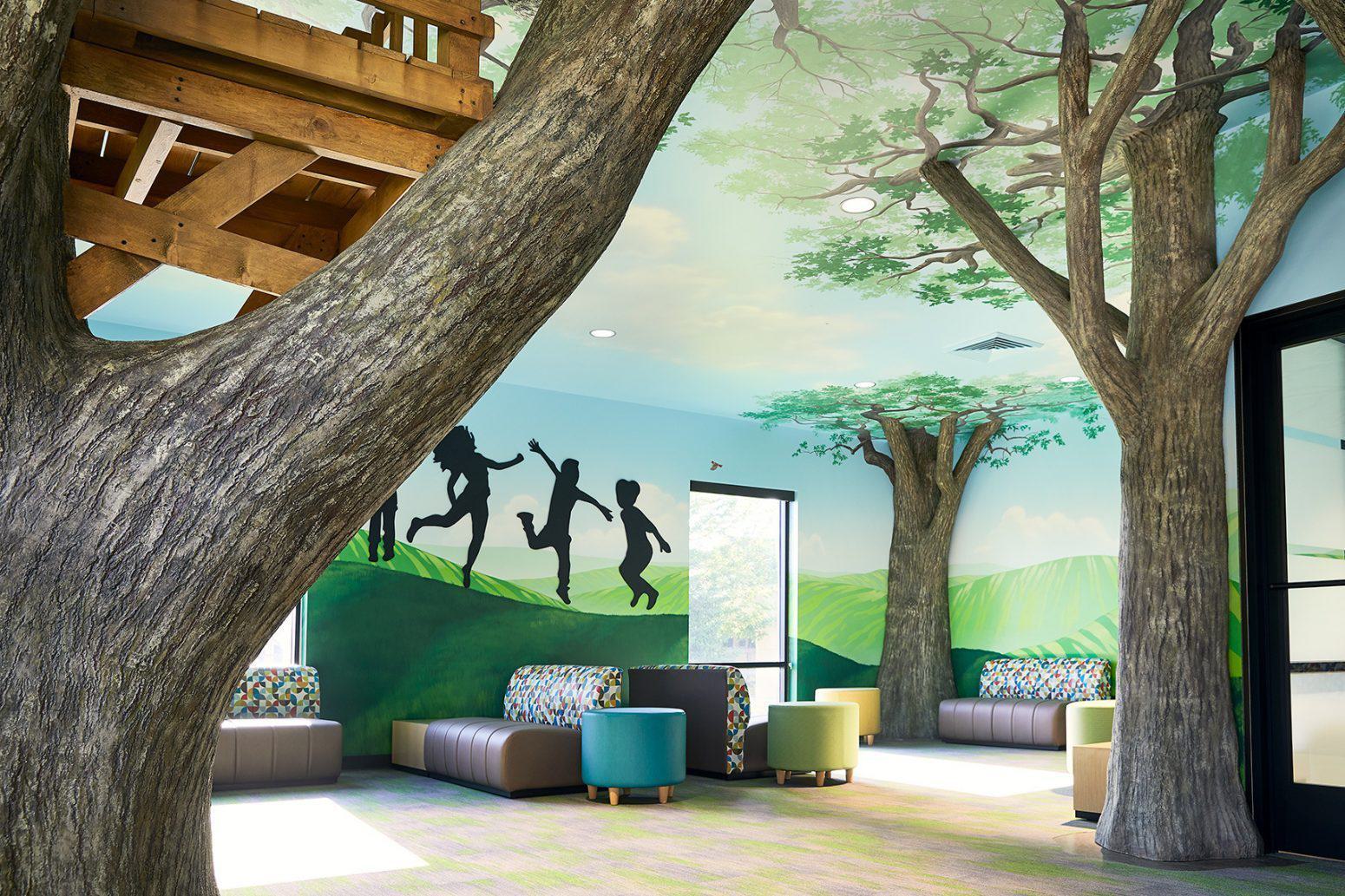 One of our all-time favorite projects, Cox Health's Pediatrics Wing was truly a joy to create. We started out with a white box room and turned it into a place for children to feel comfortable, entertained, and imaginative in just a few weeks. We were able to fabricate a real-life treehouse environment in partnership with Torgerson Design Partners. We were honored to help Cox Health create a place where kids can find relief and wonderment.
Springfield, Missouri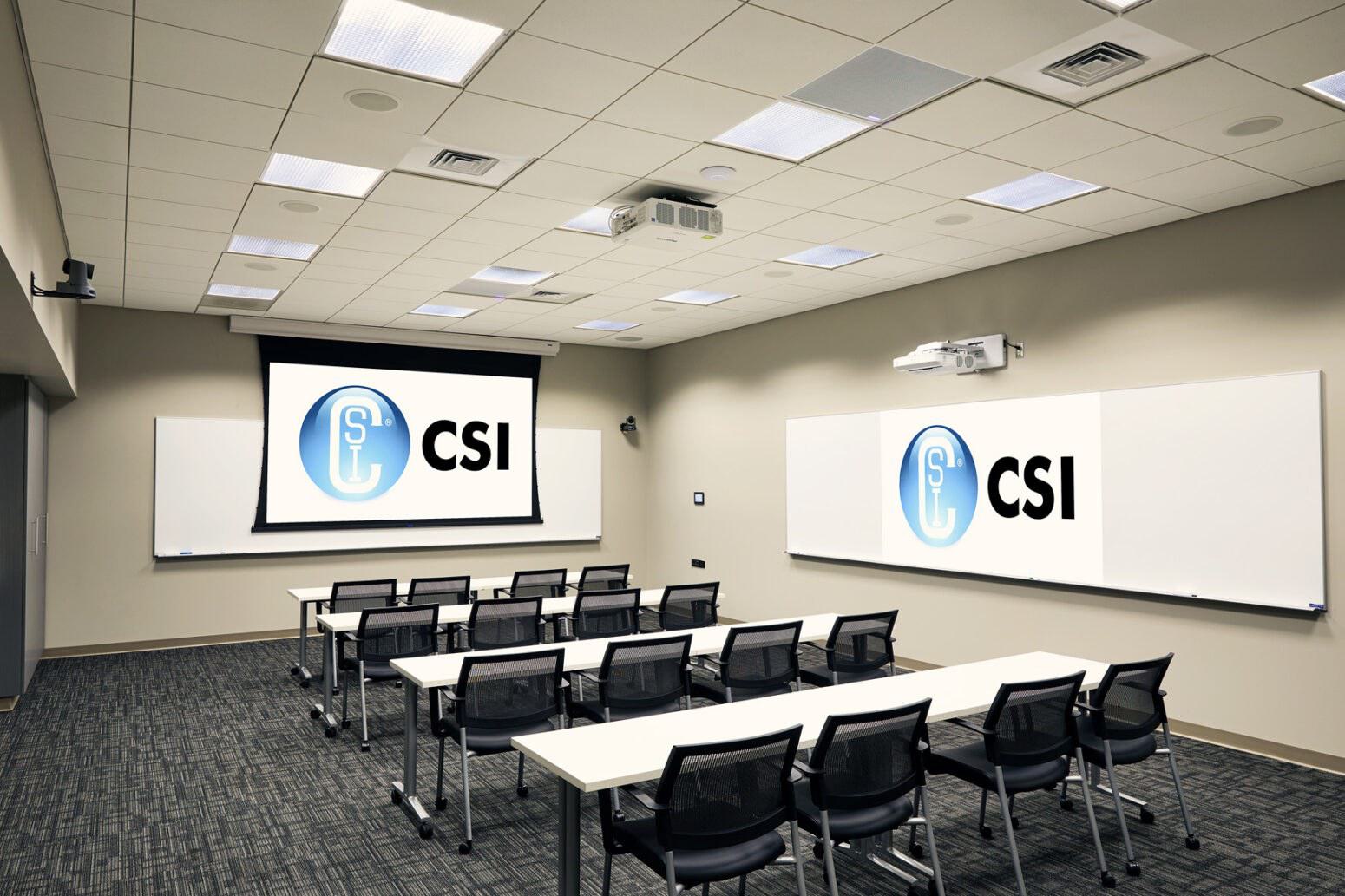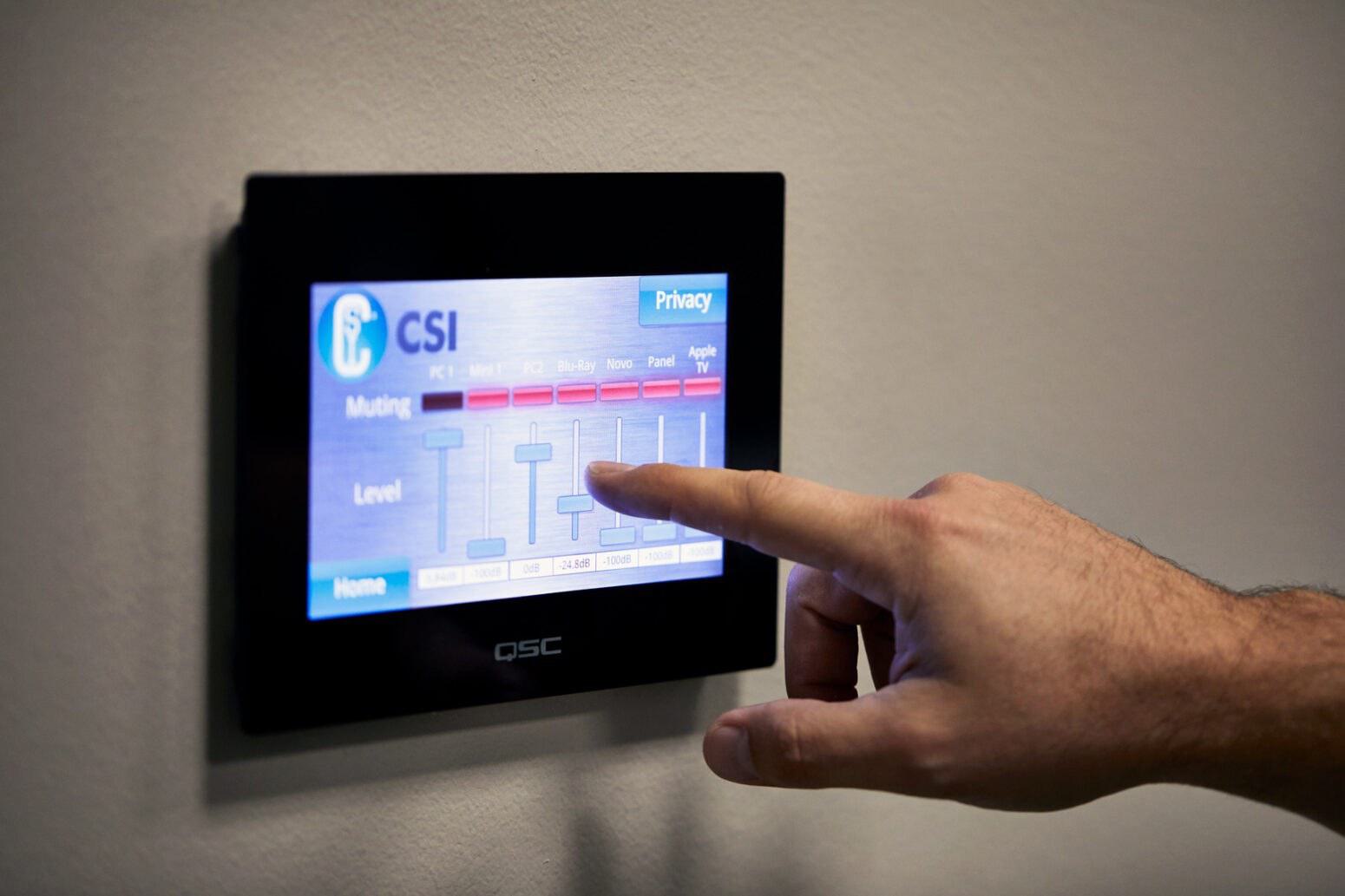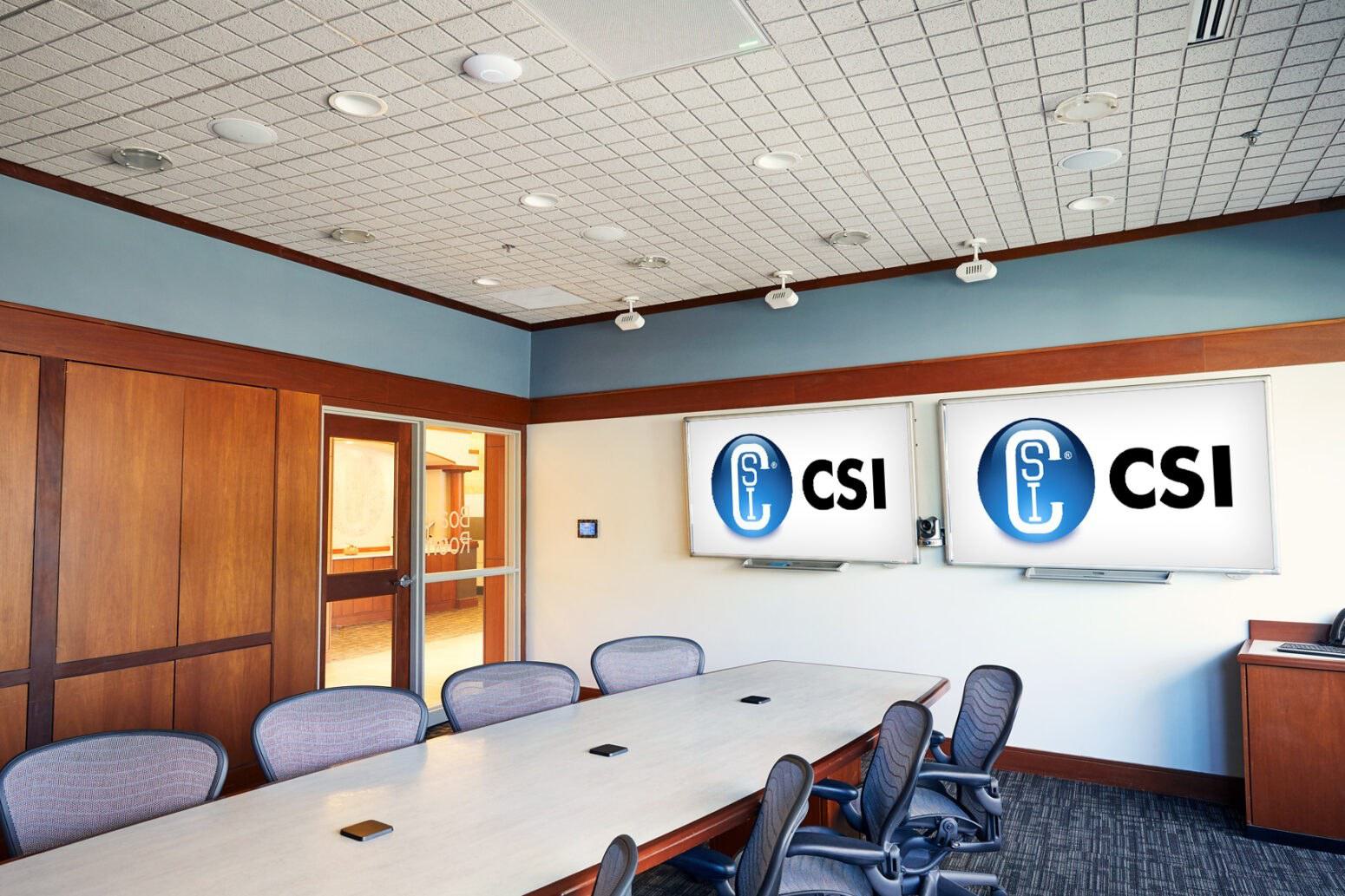 When Central States Industrial needed audio video design in Springfield, Missouri, where its 80,000-square-foot headquarters are located, they turned to Paragon 360. We were able to provide top-of-the-line video conferencing technology, telecommunications, and the technical assets needed to complete in-house remote training sessions in their training studio.